Universal Material Testing Machines
QC-526D2 Universal Testing Machines
Universal Material Testing Machine QC-526D2 is a table-type tensile testing machine with a big test space and long stroke, the max. capacity is 20kN. It's suitable for testing huge samples, and the new function expansion is acceptable. The tensile tester is with high accuracy and is able to connect with the additional accessories.
The D2 software of the universal tensile tester can be used under the Windows system and control the machine through a personal PC or laptop. It can support tensile, compression, bending, peeling tests, and so on. The dedicated software is easy for learning and operation, it supports switching between different languages, Imperial/Metric units and display instant curve. For the complete analysis, the software can export full test data, raw data and reports.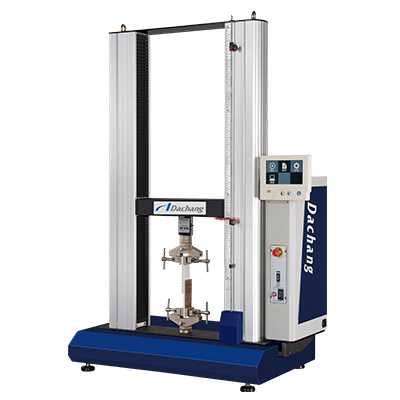 Max. Capacity
20 kN
Force Resolution
1/10,000 (23 bits)
Test Stroke(w/o grip)
800 mm
Speed Range
1.0~600.0 mm/min (adjustable)
Data sampling rate
Max. 1200 Hz
Motor
DC Motor
Dimension
94 x 53 x 144 cm
Weight
140 kg
Feature
1. Loadcell automatic reading, can be calibrated without installed on machine
2. Standard display for quick operation
3.Power supply 110-240V available

ADD:1 F., No. 46, Ln. 20, Dafu Rd., Shengang Dist., Taichung City 429006, Taiwan (R.O.C.)
TEL:+886-4-2529-7441
Email:dahchang@ms25.hinet.net
Copyright © 2023 Dachang Instruments Co., Ltd. All rights reserved.